Is HOME a place, an idea, a feeling, a memory, a person?

Photography Studies College (PSC) in partnership with Ted's Cameras are delighted to announce the new photography competition 'HOME'.The first in a series of photography competitions for 2021 just for Victorian Year 11 and 12 senior secondary students and now including Victorian Year 10 students.
This competition provides an opportunity for students to explore what 'HOME' means to them and have their images seen by a national and international audience. While all entries must be photographic in form we encourage students to get extra creative and imaginative!
Photographs entered in the competition must be accompanied with an image title. Student's may also include a description (optional) explaining the image's connection to the theme 'HOME'.
Great prizes on offer including:
• Student Winner
• People's Choice
• School Prizes
Just scroll down for information on Judges, Frequently asked Questions and the competition Terms and Conditions section.
Entry is FREE!
Entries OPEN 9am (AEST)on Monday 1 March 2021 and CLOSE 4pm (AEST) on Friday 23 April 2021.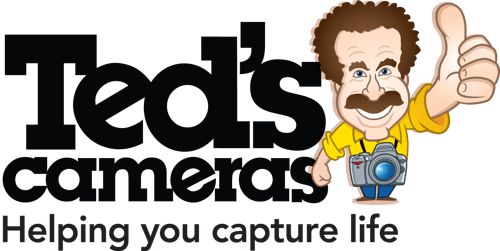 Prizes
GRAND PRIZE
$500 Ted's Cameras Voucher for the student winner AND a $500 Ted's Cameras Voucher for their secondary school.
Both the student winner and their school will also receive a professionally printed "12X18" Image (Block Mount) & framed Certificate that they can proudly display.
PEOPLE'S CHOICE AWARD
$250 Ted's Cameras Voucher for the student winner AND $250 Ted's Cameras Voucher for their secondary school.
Both the winner and their school will also receive a professionally printed and framed A3 image that they can proudly display.
SCHOOL WITH THE MOST YEAR 12 ENTRIES
$500 credit into a Ted's Cameras Secondary School Account.
The winning secondary school will receive a free consultation visit from Ted's Cameras, and a half-day workshop for Year 11 and 12 students by a leading professional from PSC.
These two events will be provided in 2021 (and can be offered in person or via Zoom).
Judges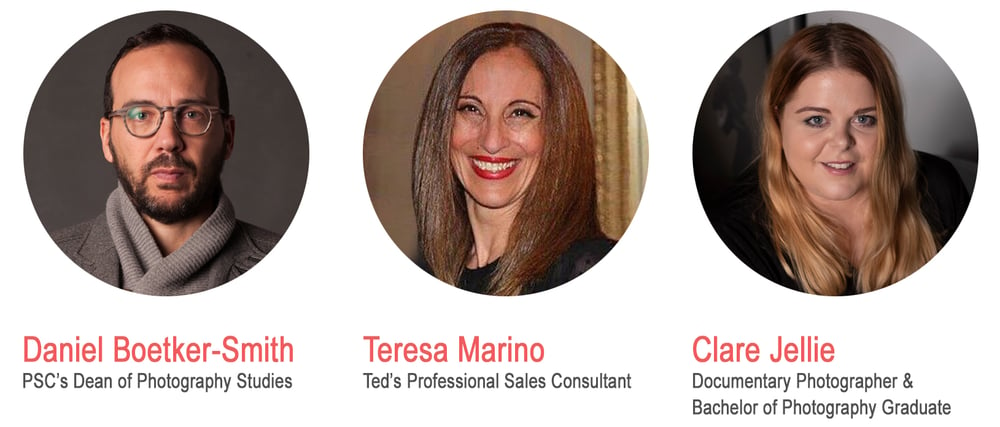 DANIEL BOETKER-SMITH
Daniel is Dean of Photography Studies at PSC. He is a regular writer and critic for Australian and international photo and art magazines and journals, is an expert on photographic publishing, photobooks and zines. His work has been featured widely in solo and group exhibitions.
TERESA MARINO
Teresa is Ted's Cameras Professional & Retail Sales Consultant. This role enables her to take care of professional photographers, government departments, companies and importantly the education sector.
CLAIRE JELLIE
Clare is a documentary photographer and image maker based in Naarm/Melbourne. Currently, her work predominantly tells stories of people and place, while exploring concepts of connection, attachment and memory within regional Australia.
Terms and Conditions
• Entries must be 100% photographic and all elements must be produced by the entrant.
• Entrant must be a current Victorian senior secondary Yr 11 or Yr 12 or Victorian Yr 10 student and have a current student identification card, which could be asked for at the time of judging.
• All decisions made by the judges will be final. Judging will aim to reward great photography on its own merits.
• Please do not add any watermarks to your entries. All entries with watermarks will be disqualified.
• If the entered photograph contains people, full consent must be given by the person photographed or their legal guardian. PSC will assume consent has been given for all images entered.
• Photography Studies College has the right to use ALL the entered images for marketing and promotion, and may need to edit or crop images for these purposes.